What can Flingbusters investigators do for me?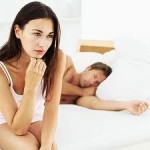 If you partner is cheating and you are in Melbourne you have come to the right place.
Cheating Partner has become an serious issue for a lot of people all over the world. A lot of us have that gut feeling that our partner is cheating on us. More often than not, these suspicions end up right and we need a way to prove it. Here at Flingbusters, we can help you confirm if your gut feeling is right. There is a huge number of clients in that look for help from private investigators to check if their partners are conducting acts of infidelity.
One frequently asked question  is about who cheats more, the man or the woman. It really depends on the partner that you have. Gender does not play a huge role on who cheats more, it depends on the values and principles of the person. We have the best in video technology like hidden cameras to capture high resolution videos in most places. This will give you a clear picture of your partner and what he is doing. There will be no room for doubt. There have been some clients who tried taking action in to their own hands using family and friends and it only led to more problems and even violence in some cases.
I tell you nothing but the truth. If your partner is really cheating, that is what we tell you. If he wasn't, we will be more than happy to tell you the good news. There are many partners who have been telling the truth all along. But for those who were really unfaithful, our private investigator in Melbourne will have the hard evidence to make it impossible for the partner to deny or lie their way out. Most of these partners who practice infidelity deny the accusations until there is proof which is why you will need an expert private investigator.
If you would like to hire the services of the Flingbuster's contact me now on 0403017277