Private Investigators Melbourne – Flingbusters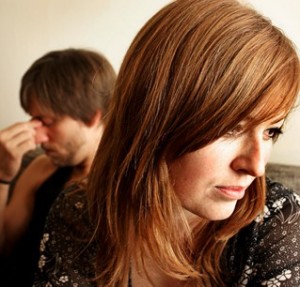 As one of the best private investigator Melbourne with 24 years behind me. I know the correct approach and methods to gain the exact evidence you need to stop the torment and suffering.
There are numerous private investigators Melbourne out there. To make a choice of the right one for the skills needed for infidelity and not one based on a cheap price. Most times you only get one chance at the opportunity to gain the evidence.
Flingbusters is a team of private investigators Melbourne or qualified detectives. Flingbusters has a local administration and run in Melbourne. It is one of the very few private detectives firms  in which the owner executes the work.
I, as one of the best licensed private investigators melbourne proudly boast of my local knowledge gained through experience on the streets of Melbourne. This is vital when it comes to conducting surveillance and achieving and exceeding the client's objectives. With most private investigations web sites these days being the same and specifying extreme high standards, etc. It is rather daunting to find the right investigator for the job. Being in the business and working as a sub-contractor for larger firms you see a lot of things.
It is very easy to obtain a private investigation license in Australia. It accounts for the thousands of new inexperienced agents in the field. Many firms are now using these agents with very little training and throwing them in the deep end. I am an experienced private detective in Melbourne and have accumulated a lot of local knowledge over the years.
Once the job is compromised it may become very difficult to do further surveillance therefore rendering the case as virtually closed. These agents are attractive to these large national companies because they are cheap to hire and make more money for the bosses. In a lot of cases you will never find out the agent used or let alone the amount of experience that agent has, that is doing your job. So before you hire private detectives in Melbourne, make sure you do some background research.
Licensed private investigator- Flingbusters
In my early years as a Licensed private investigator the mistakes I made through inexperience became costly. The clients don't pay for little or no results. With my parents being in the infidelity investigation game and the years now gone by, the mistakes are corrected not duplicated and are fine tuned into the skills and tactics I now use. With the advent of speed cameras, red light cameras, parking restrictions and now the busy peak hours of traffic in Melbourne, vehicle surveillance has become a fine art.
You need to adapt and learn otherwise you won't last in the game. I have spent many years working for large firms. I find these days the new agents conducting the work are not trained suitably. They don't have the skills or tactics to maintain covert surveillance.
If you are in need of a licensed private investigator I can assure you that you can't go past Flingbusters for service, experience, integrity and absolute confidentiality. Call us now on 0403 017 277 to hire our private investigator services.